To become publishers is easy. Just fill in the following form, and I will give you publishing rights along with a password that you can use to login and access the WordPress Dashboard of the Lost World Project.
Once you are into the WordPress Dashboard, you can start writing your own posts. Before writing anything, however, it is recommended to browse the existing posts, and try to get the "spirit" of the thing. The content should be any description of human customs, landscapes and environment, flora and fauna of the past. Try to keep it short. Recommended length goes roughly from a few lines to a couple of pages.  If the original text is long, consider dividing it in different, homogenous parts (such as here: post 1, post 2 and post 3). If the content is not self evident, you can provide a short explanation at the beginning, using italics characters.
1. Create a new post, and write title and body.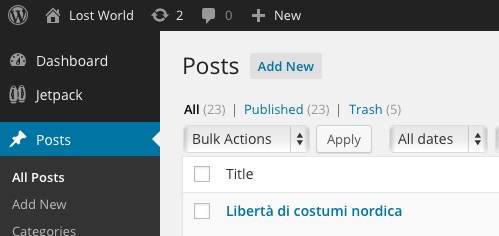 Then provide as much information as possible to help categorize your post. It is not mandatory to fill in all the following fields, but the more information you can provide, the better.
2. Select the proper geographical area using the categories on the right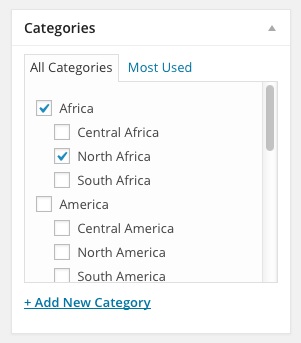 3. Provide information about the author and the text in the Reference section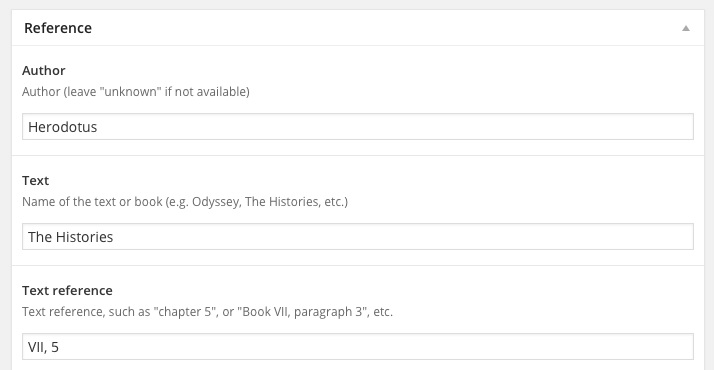 4. Select the language of the post and insert the original language of the text. You can write posts in any of the following languages: English, Italian, French, POrtuguese and Spanish. This is because I have to moderate this blog, and I need to understand what you write.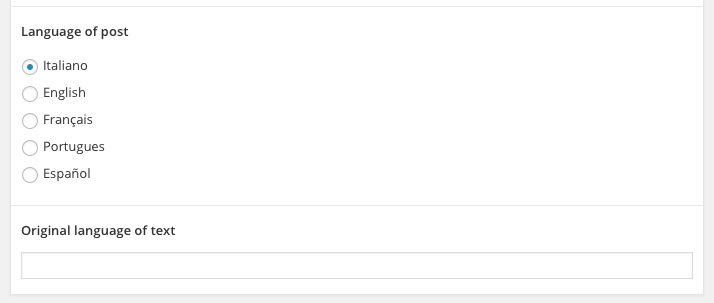 5. Categorize the type of content

6. Give an estimate of the "reliability" of the content on a scale from 1 (trustworthy direct witness) to 5 (pure imagination)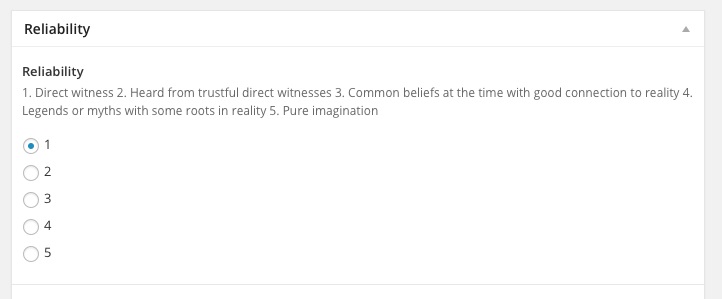 7. Provide information about the historic period and the dates of writing (= when the text of the post was written) and of description (= when the events described took place)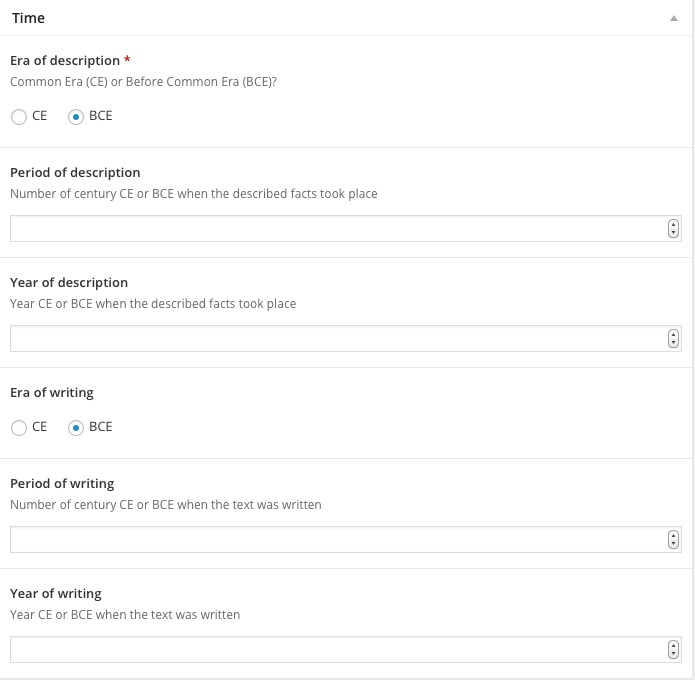 8. Position your post on the Earth surface. If the position is not precise, for example if the description refers to a wide geographical area, you can opt for an "average" position. As an example, the description of the Scythians by Herodotus refers generically to present day Ukraine and Central Asia, so you can position the post somewhere in the middle of this area. To set the position you can search for the name of the place (or of a place nearby), directly click on the map, or insert the coordinates.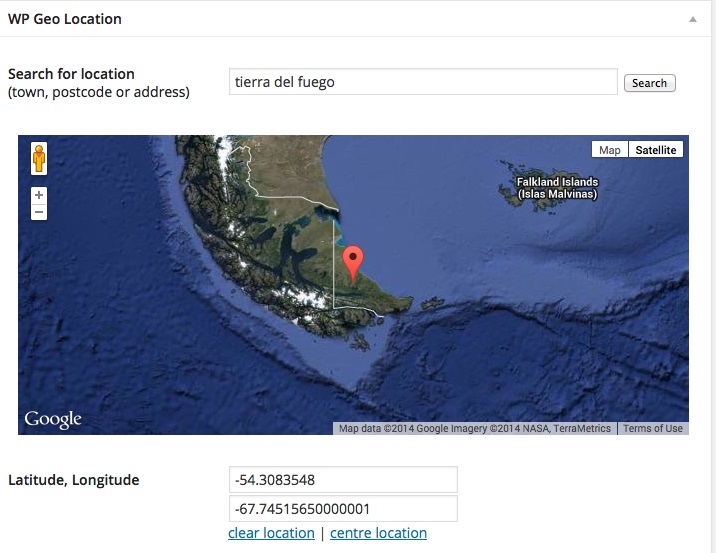 As a general rule, set the zoom of the map to large scale if the position is not precise, and to smaller scales for more precise positions.
Once you have positioned the red marker on the Earth surface, please select the Default Small Marker option as Marker Image.

9. Once you are happy with the result, press "Publish"